It's so exciting to start a new year with you! I've been updating my blog--not just the look. Over the next couple of days I'll finish updating my tabbed pages and I'd also like to streamline my labels. Since I didn't post too much last year, this shouldn't be too hard.
In addition to changing my look a little, I've also been reviewing old posts and setting a few goals for this year, too. For some reason I don't seem to be able to get into a rhythm of regular blog posts. I'm not sure why, but I'm going to experiment with that a little bit this year. I'm also joining a couple of groups that will help keep me accountable to my various goals.
Monthly Projects:
Stash Bee
--I'm a Hive Mama this year. I pretty much know what to expect and look forward to learning and assisting this year. Here is the block I requested for January. I can't wait to see what the next 10 months bring.
Primary Bee
--For this I get to teach and sew with Sarah. Woo hoo!
A Lovely Year of Finishes
--This is in its second year. In 2013 I was a lurker, too timid to declare my wish list. This year I know I can do this. It is one project per month with 3 check-ins each months to keep me accountable. I'll post my January goal for link-up tomorrow, but here's a sneak peak ...
Civil War Block of the Month
--I purchased this project each month last year and here they sit on my bookshelf. I read the instructions last year and was so overwhelmed that I had to put it away. See, it's listed as an intermediate project, and I'm not ... yet. I don't know how well I'll do, but I want to work on this a little each month, too.
Misc. Sewing Projects:
Star Light Star Bright
--This quilt along starts at the end of January with Melissa over at
Happy Quilting
. I'm going to use my Blitzen stash to turn this project into the Christmas Quilt I've been wanting to do for the past two seasons.
Sew-vivor
--Auditions for this have been in February over at
Family Ever After
for the last 2 years. If this happens again this year, I want to participate. It will give me a great excuse to do some non-quilty sewing. I have a cute shirt pattern I want to give a go for this ... I only need to find just the right fabric.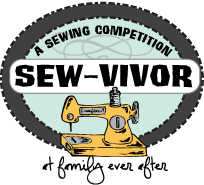 Craftsy
--I finally gave in and signed up for Leah Day's Sampler class. My Sampler will be my Tetris quilt that has been patiently waiting for far too long.
Blogger's Quilt Festival
--This is a twice yearly event (May & November.) I entered once on the fly. This year I'd like to have planned entries over at
Amy's Creative Side
.
Personal Projects:
Spring Cleaning 365
--I signed up for this in 2013, but didn't really pay attention. I like this idea because you commit to do a single 5 to 15 minute task each day. I feel like I can do that most days. I do OK with keeping things straightened up, but I need incentive to keep up with the deep cleaning and decluttering.
Photo-a-Day
--I'm not really good at taking pictures in the first place, but I want to be better. I plan on linking up with the
Idea Room
.
Becoming a More Holy Woman
--this is from the
Redheaded Hostess
. I love her inspirational articles and insights. Hopefully keeping in mind what is most important will help me to be a more patient mom, loving wife and listening friend.
In general I'd like to practice taking time to enjoy each day. It is so easy for me to get caught up in everything I need to do; we all know how those to-do lists never seem to go anywhere. This is Sam's last full year at home before she graduates in 2015. Nicholas and Sarah are also involved in several activities that I like to help with like school plays. Rhett and I have been trying to eke out more time just to be a couple and strengthen our relationship. Part of the reason I started this blog was to keep up with family happenings, and I want to return a good part of my focus there.
Think that's enough to keep up with? I'm working on an inspiration board to hang by my desk to keep me motivated and focused.
What are you up to this year? I'd love to hear about it and support you, too!
Linking up at
Confessions of a Fabric Addict
.