With Memorial Day coming up, I wanted to play a little with my mantle. Just the right inspiration came from the Pinspired and Rewired challenge (see the button below). The most recent theme was "Washi Tape". I've seen various projects for this around, but never looked much into it other than to check out the tutorials on how to make it myself. Washi Tape is basically decorative masking-style tape. On Pinterest, I found this vase (
http://alittlesomethinginthemeantime.blogspot.ca/2012/04/upcycled-washi-tape-vase.html
) and these cups (
http://craftandcreativity.com/blog/2012/03/02/decoratedglasses/
):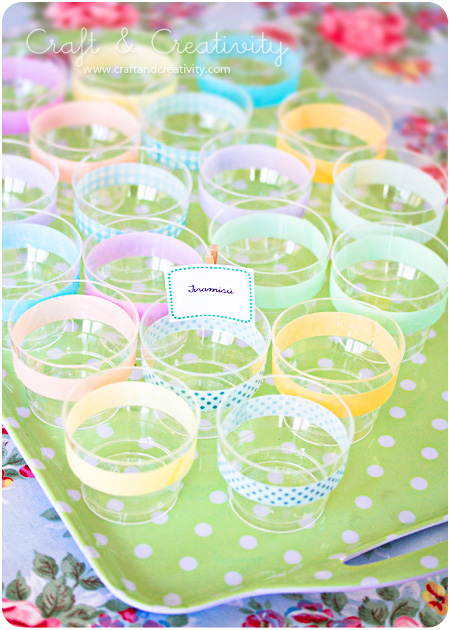 I thought about my love of candles and candlescapes and went shopping ... I came home with these:
... and went to town playing ...
This was a really quick, fun project--all for less than $15! I love these kinds of projects. Once I practice making my own tape, it would be so easy to change out the designs and colors to match the holidays and birthdays and seasons and ...